Measurement 1

Triangulation Laser Displacement Sensor

With transparent bodies, the target is illuminated from above by a laser, so gaps can be measured by light transmitted through the body.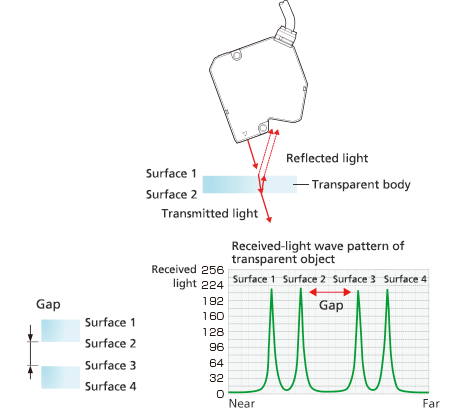 KEY POINTS
Sensor head selection is important
Is at least the minimum gap provided so that the two surfaces can be identified?
Can measurement be performed stably even if the two surfaces have different reflectance?
LK-G Series
Triangulation method.
World's fastest sampling rate, 392 Khz.
12 Sensor heads can be connected.
Click here for more information.