Application Examples —
Steering Wheel Button Assembly Check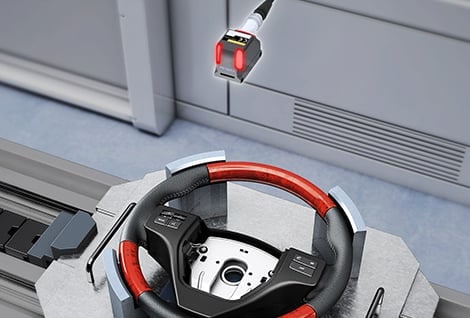 Industry

Automotive industry

Advantages

Pokayoke (prevention of mistakes)

Detection details

Sensors are used in the steering wheel assembly process to judge whether the buttons are assembled correctly, helping to eliminate mistakes.
Judgement details
OK

NG
Key installation points
With the IV2 Series, detections can be performed with up to 16 tools placed within the field of view. All the equipped detection tools can be placed.
Furthermore, a digital zoom function is equipped as standard to enable stable detection even from far away.
Find an Application