Application Examples —
Printed Expiration Date Check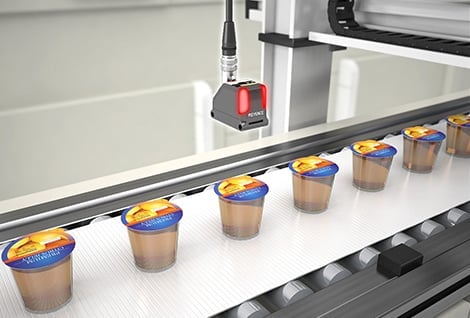 Industry

Food, Medicine, and Cosmetics Industries

Advantages

Traceability

Detection details

Sensors are used to check whether information such as expiration dates printed on products in cup packages is correct before shipment for product traceability measures.
Judgement details
OK

NG
Key installation points
Configuring character recognition settings for conventional vision sensors is a complicated procedure. With the IV2 Series, however, configuring settings is as simple as selecting the characters to be recognised, ensuring stable detection for all users.
In addition, the ability to use multiple tools at once makes it easy to perform other inspections simultaneously, such as checking both the expiration date and the label type.
Find an Application