Profile Projectors (Optical Comparators)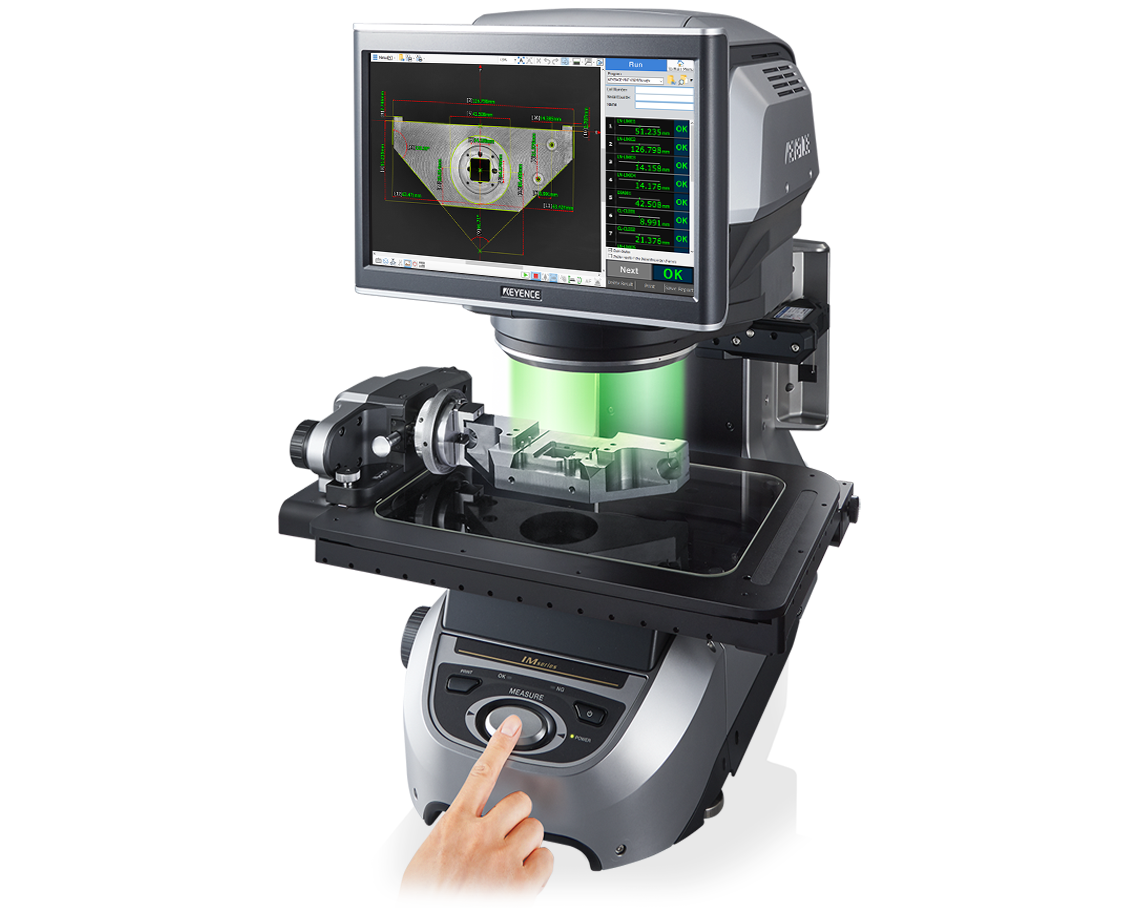 An automated, instant measurement system that provides highly accurate and repeatable measurement data in seconds; simply place a part on the stage and push one button! Hundreds of critical features can be dimensioned on the part anywhere within the system's field of view. Built in automatic edge detection software allows for measurements to remain consistent among all operators and eliminate subjectivity. This user friendly tool can be used by anyone to compliment your quality control processes whether it is being used in a lab or out on the shop floor.
Products Lineup
Capable of high-definition imaging, the IM-8000 Series Image Dimension Measurement System has triple the detection performance of conventional systems without sacrificing its simple operation; just place the part on the stage and press one button. With a 20-megapixel CMOS sensor and a new algorithm for stable edge detection, high-accuracy measurement on up to 300 features within seconds is now possible. A newly developed, optional automated rotary fixture allows for 360' multi-surface measurement on diverse part sizes and shapes. Achieve accurate and repeatable measurements instantly with its 'place and press' operation; this ensures consistent results regardless of operator experience. The fast, accurate, and easy-to-use interface of this product solve various measurement-related problems.
Features
Automatic Measurement on up to 300 Part Features in Seconds
Anyone can measure a part by simply placing it on the stage and pressing one button.
Regardless of operator skill, the unit provides accurate and repeatable measurements instantly.
01 | Place the part on the stage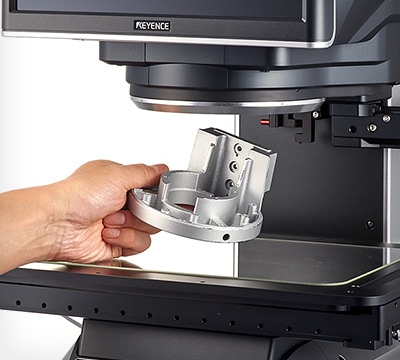 02 | Press the button
03 | Measure 300 features in seconds
Measure Small, Large, and Three-dimensional Parts
The rotary unit coupled with advanced detection capability supports a wide range of shapes. Three-dimensional parts can be precisely measured.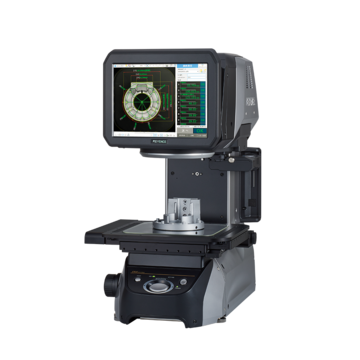 An instant solution to conventional quality inspection problems. Perform high-precision measurements, automatically record data, and generate reports with the push of a button.