Fibre Optic Sensors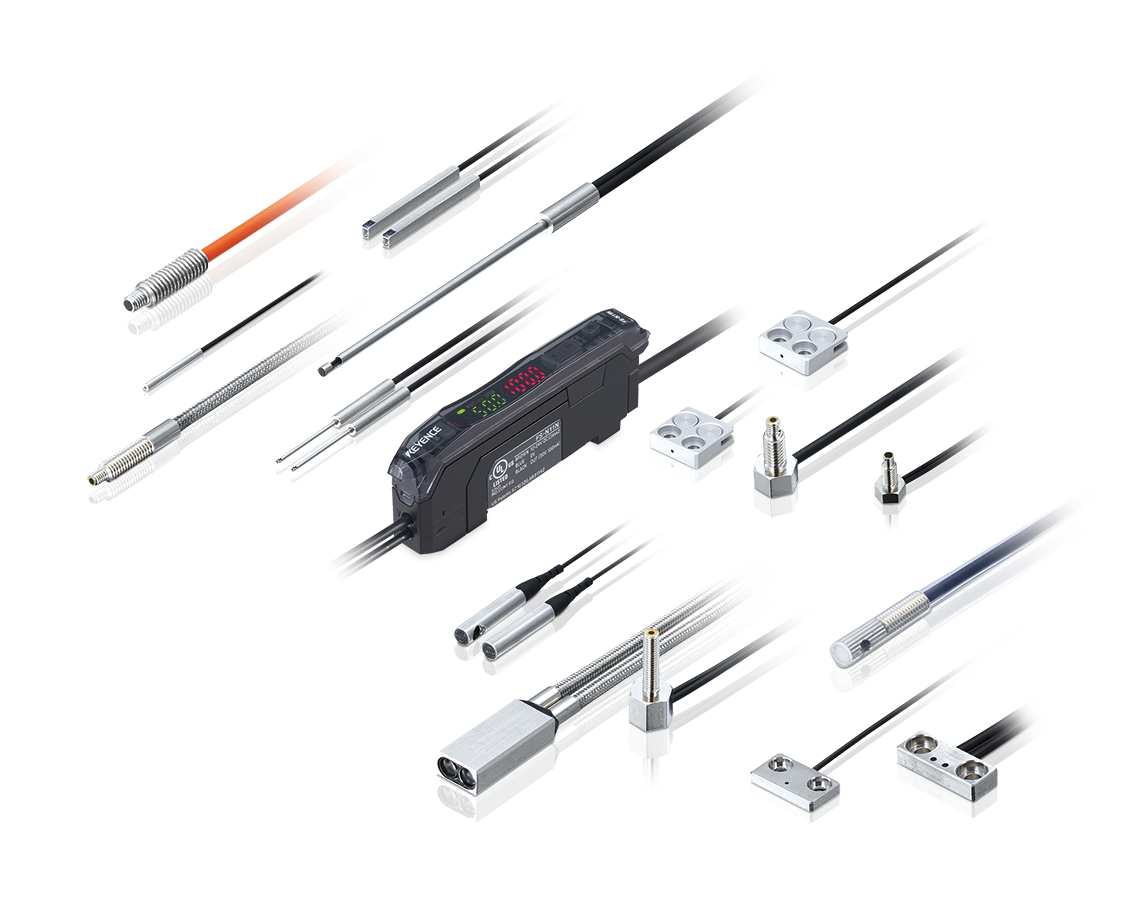 A fibreoptic sensor that uses diverse fibre units to support various applications in virtually any environment. These are reliable and easy-to-use devices that have high power, can automatically adjust to real-time conditions, and have a straightforward display that eliminates any guesswork.
Products Lineup : Fibre Units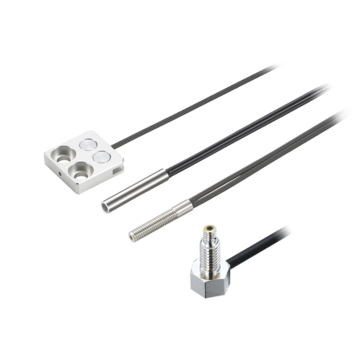 Complete line of fibre units from Unbreakable Fibre, Long-distance and small spot. Select the type best suited to your application
Features
Hex-shaped Heads
Easy, trouble-free mounting. Unbreakable fibre exits the housing at a right angle, like a periscope.
ToughFlex Heads
A flexible stainless steel jacket protects the fibre from daily wear.
Products Lineup : Amplifiers
In addition to its MEGA power, the FS-N Series (FS-neo) introduces unprecedented setup ease with one click operation.
Features
Complete Setup in Just One Click
An entirely new concept in setup ease. Just one click calibrates the sensitivity and resets the display.
Automatic Maintenance
The automatic maintenance function detects light intensity reduction due to dirt or misalignment, and returns the sensor to its original display state.
The new MEGA-Power, MEGA-Easy and MEGA-Stable FS-V30 digital fibre optic sensor. High power beam for stable detection in harsh environments.