Laser Displacement Sensors
KEYENCE's laser displacement sensors enable non-contact measurement of a target's height, position, or distance. By pairing multiple sensors, measurements such as thickness and width can also be performed. High-accuracy displacement sensors can be grouped into two categories: confocal and laser triangulation. Both provide accurate, reliable solutions for non-contact measurement, but depending on the application one type may offer an advantage over the other.
Products Lineup : High Precision Measurement (Reflective Distance Sensors)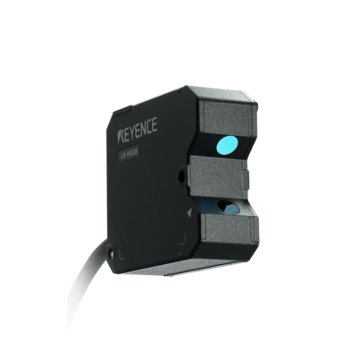 This sensor utilises laser triangulation to balance best-in-class speed and accuracy to provide excellent performance for a wide range of applications.
Features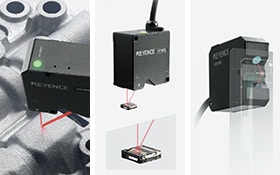 Stable Measurement on Any Target
Automatically adjusts the laser light intensity to the optimal level according to real time feedback from the target.
Variety of Sensor Heads Available
Handle any measurement situation thanks to a lineup of more than 20 different sensor heads.
6 sensor-heads are available with the newly-developed algorithm and 2 types of optical systems.
Products Lineup : Reflective Distance Sensors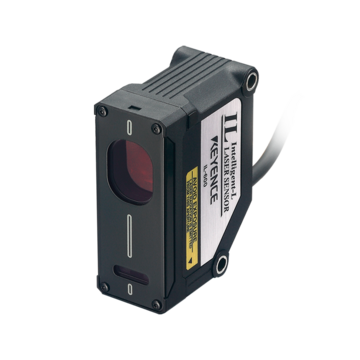 Introducing a new high-performance head for the IL Series Stable performance for the most demanding detection
Features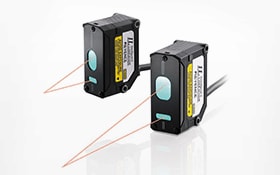 Sharp-Line Sensor Heads
Introducing a new high-performance head for the IL Series Stable performance for the most demanding detection
Multi-Function Amplifier
The multi-function amplifier with an all-in-one design