Self-contained CMOS Laser Sensor
LR-Z series
Self-contained CMOS Laser Sensor
LR-Z series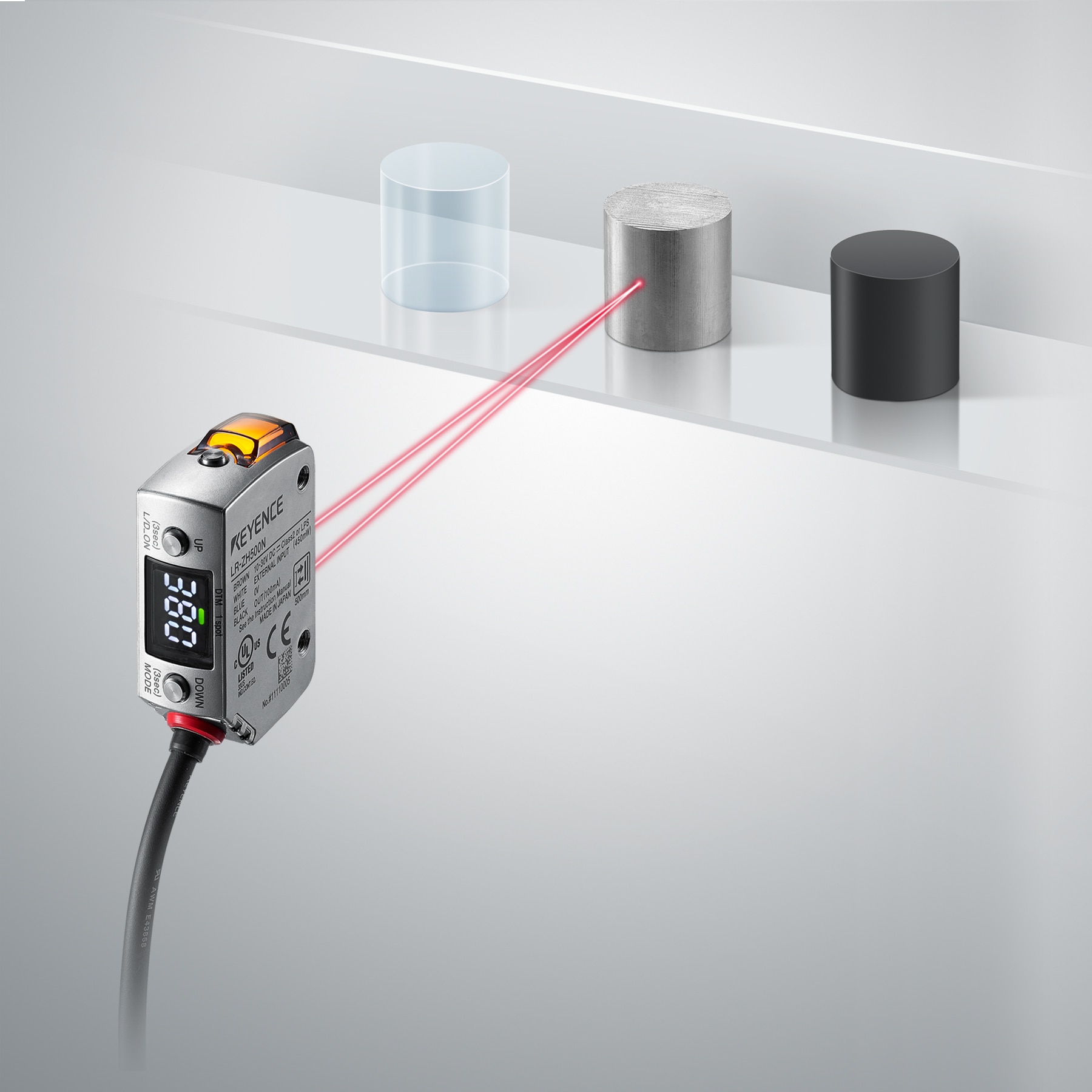 New Standard!
All-Purpose Laser Photo Sensor
Position, contrast & transparency detection.
Small body
Mounting pitch is 25.4 mm
U.C.D. Function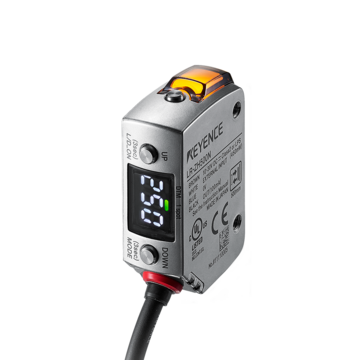 Detection is often difficult with reflective sensors for a variety of reasons, including target colour, material, surface finish, and environment. In order to solve these issues, the stability of a CMOS laser has been combined with the versatility of a self-contained sensor in a heavy duty metal body to create a more stable and user friendly general purpose sensor.
Features
Best Detection Ability in its Class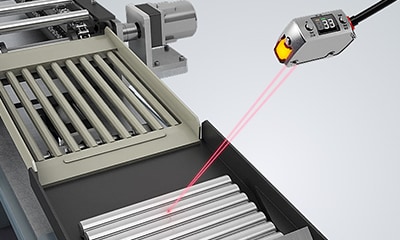 The LR-Z Series provides highly stable detection and a wide array of uses. By using CMOS technology and a Light Power Control Function, the LR-Z's detection ability is not affected by target colour, surface finish, or shape the way a conventional sensor can be.
Durable & Long Life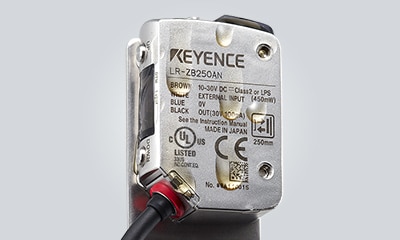 The IP68/69K rating means the LR-Z is ready for the roughest of factory environments. Wash-down, oil spray, and many corrosives are no match for the stainless steel body. Additionally, physical impact or even overtightening are not a concern because of the highly durable design.
Simplified Operation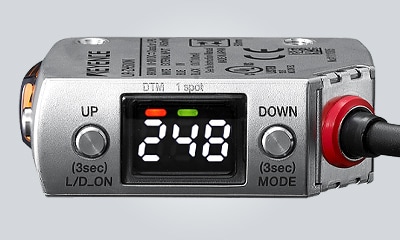 Simple setup and easy operation are at the core of the LR-Z's design. With a simple 1-touch teach, calibrating this sensor is straightforward and quick. A highly visible indicator and a 7-segment display make this sensor very easy to use.
New feature U.C.D. Function

Distinguishing a Target From a Background Using the Distance and Received Light
The sensor first registers the distance to the background and the received light, which are used as reference, and then detects the target by sensing that the distance or received light differs from the registered reference when a target comes into the detection area. With the background, stable detection of target is ensured even if the target is a complex shaped object, has changes in colour and surface condition, or is a thin object with a small height difference.
Without Target
With Target
1

Difference in distance

2

Difference in received light
Background Tuning enables the change in received light to be monitored. The LR-ZH can detect transparent objects by sensing the change in received light from the registered background. Though it is a distance setting type model, its versatility allows the detection even of transparent objects if there is a background.